ITHACA, NY — Ithaca's a prime location for growing businesses. There's always heavy traffic of prospective students, natives, and tourists alike trying to navigate the space.
The balance between rural and urban culture that exists allows for a greater diversity in the services that businesses can provide. The natural gorges and the abundance of land create opportunities that are unique to the city setting.
The demographic of people also contributes to Ithaca's strong business diversity. There are hundreds of small businesses built from the ground up here, all standing on strong moral values. Many of these businesses are Black-owned and have had success despite the effects of the pandemic shutdown and systematic oppression.
Sharing and advertising Black-owned businesses helps them reach larger audiences. Starting up and maintaining a business for anyone is difficult, but minority business owners are disadvantaged.
Business Leaders of Colors is a resource for business owners of all identities and consumers in the Ithaca area. This network serves as an inclusive space for business owners to share their expertise, promote their services and learn from other professionals. Their efforts are devoted to collecting resources and building the space for underserved, minority business owners to succeed.
There are more than 50 Black-owned businesses in Ithaca that residents can support in Ithaca. Below, we get to know nine Black business owners.
Austin Angel Fashions
Austin Angel
Since 1983, Austin Angel has traveled the world as a fashion designer. He started off as a model for Barbizon Modeling but decided that his interests lied more in the design process.
In May 2021, Angel decided it was time to settle, and after much research, he landed in Ithaca.
"I draw much inspiration from nature," Angel said. "I needed to find someplace that had four seasons because there's nothing more beautiful than the colors of transformation."
Angel specializes in elegant evening wear but has found that his sportswear options are most popular here. However, there's still a market for his elegant dresses.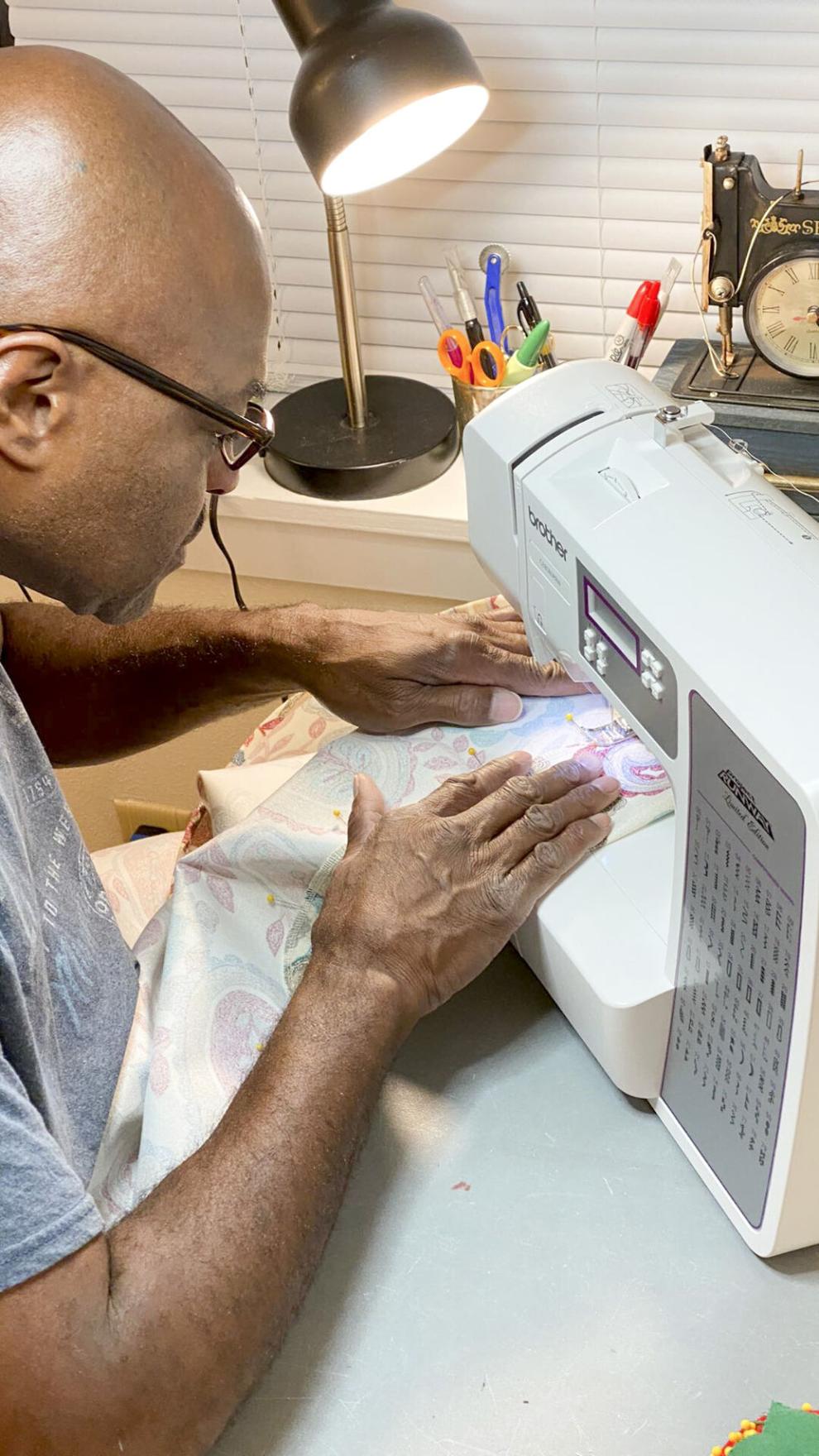 "One of my favorite things about being a fashion designer is the strength of creative impulses," Angel said. "I can look at a piece of fabric and go, 'There it is. That's the dress.' Sometimes a sketch will sit in my book for years, but one day a pretty bird will fly by, and I'll suddenly feel inspired to create."
Angel currently has a window display at 113 W. State St. He's always open to collaborations and would love to work on film or theatre projects in the Ithaca area.
You can find him on Instagram, @austin.angel.31337194, or email him at [email protected] for business inquiries.
He's also on Facebook: https://m.facebook.com/Austin-Austin-Angel-Fashions-316443712258986/
Bad Hombre Tattoo
Muhammad Jones
Muhammad Jones has been tattooing for two years. He started out as an apprentice at a shop that he felt wasn't honoring his expertise, so he decided to open Bad Hombre Tattoo as a means to focus on his craft.
Jones considers himself to be a black and gray fine line artist. He's willing to experiment with other styles, but he's best known for his line work.
"I have a passion for the power of tattoo art," Jones said. "Many of my own tattoos have great meaning to me and I love providing my clients with artwork that helps them define themselves and feel more confident in their bodies."
Jones values his work in the tattoo world because he has the opportunity to work against stigmatism.
"For a long time, people with tattoos were labeled as criminals, drug addicts and people less worthy of respect," Jones said. "Fortunately, tattoos are becoming much more accepted and embraced for the art."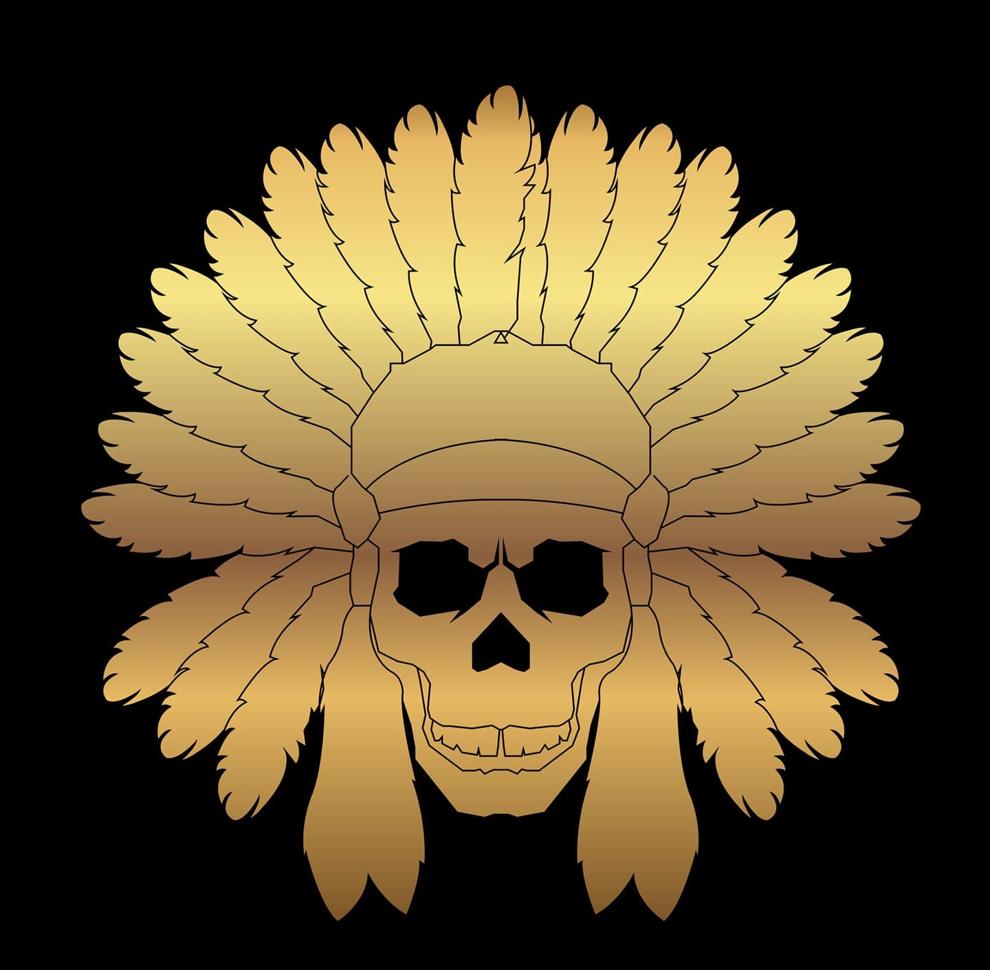 Bad Hombre Tattoo is located at 950 Danby Rd. and Jones' studio is suite 38-F.
His website is: https://www.badhombretattoo.com/#
Blue Oyster Cultivation & Mushroom Spirits
Wendy Rizzo
Joe and Wendy Rizzo have operated Blue Oyster Cultivation since 2009. Their business started as an extension to Joe Rizzo's botany work but really kicked off when they started experimenting with mushrooms. These can be found at the Ithaca Farmers' Market and at Union Square Greenmarket in New York City.
In 2020, the Rizzos launched their new business, Mushroom Spirits, as a means to experiment with mushroom-infused liquor, a new and unique technology.
"We just tried different infusions until we perfected the taste," Wendy Rizzo said.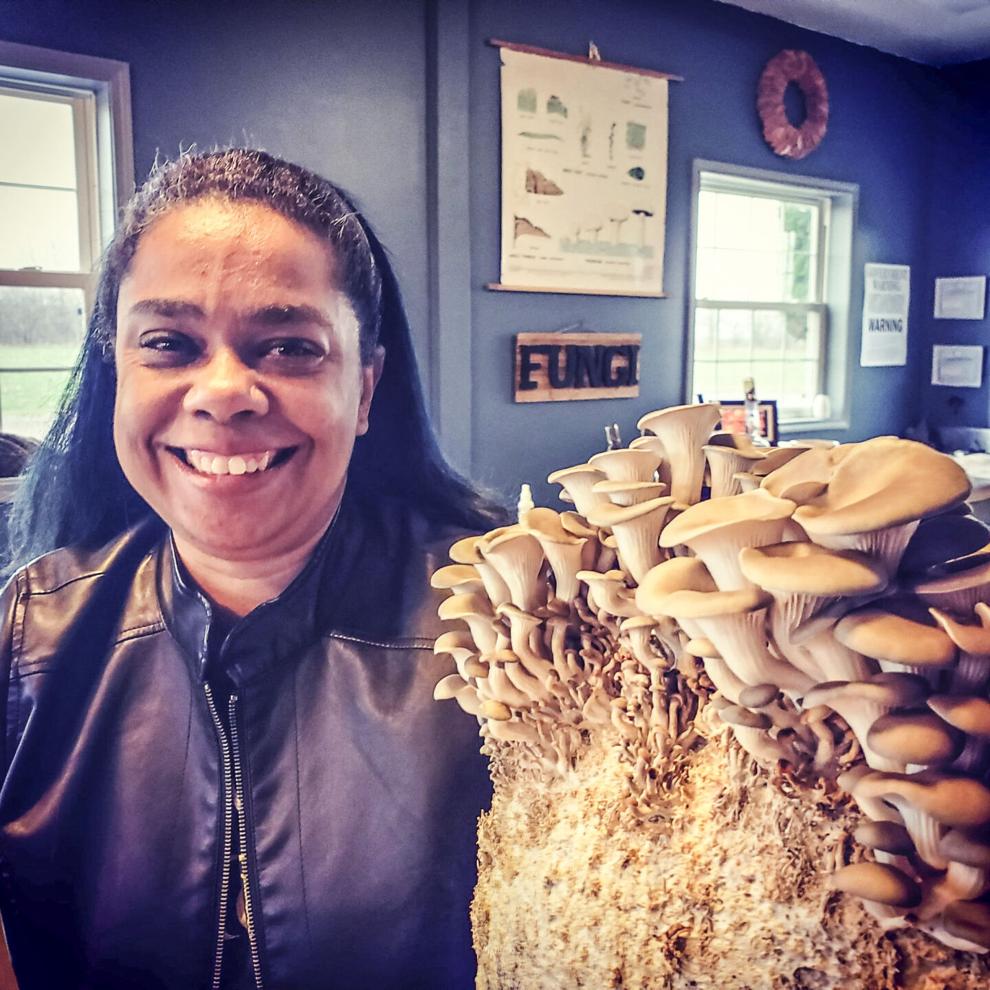 Mushroom Spirits is located at 4055 Route 89 in Seneca Falls, New York. Their spirit tasting room is currently reservation only, but in mid-March, it will be open full-time. When they open, Mushroom Spirits will be premiering cocktails and a few new products.
Dale Cooper, LMT
Dale Cooper was the first Black man to be licensed in massage therapy in the Ithaca area after graduating from the now-defunct Finger Lakes School of Massage in 2001.
Cooper first learned about the art of body massage while he was incarcerated. He's open about his history with drug addiction and owes a lot of his recovery to the healing process of body work.
"I'm a native Ithacan," Cooper said. "I practice here as a means to make amends for the trouble I caused in my past. And I'm grateful for the second chance I've been given."
Equity is a huge part of the work Cooper does. Money is not the determining factor when it comes to providing his services. He knows that he's a facilitator of healing in an area where resources aren't always accessible. He's willing to work with clients, often exchanging massage sessions for home-cooked dinners.
"I try to meet people where they're at," Cooper said. "Everyone's deserving of a second chance at life and the healing properties of massage can do just that."
Cooper's practice is located at 108 S. Albany St. View his website: https://dalecooperlmt.com/
Dog Grooming by Star
Star Utter
Star Utter opened Dog Grooming by Star four years ago after noticing a lack of non-corporate grooming options in the greater Ithaca area.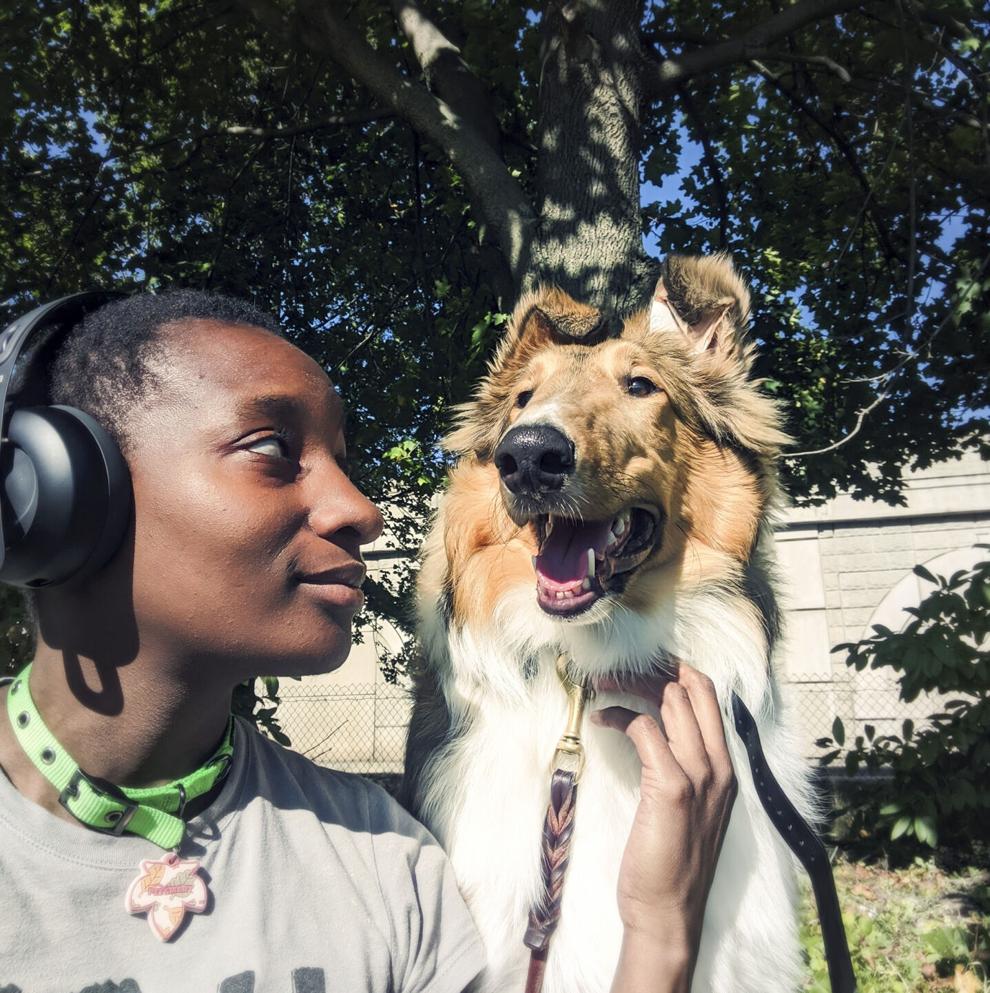 Cutter currently performs house calls and takes all of their equipment with them. They're able to set up indoors or outdoors, whichever is more convenient space-wise. Clients are only expected to provide the towels necessary for drying off their dogs.
"I really do enjoy house calls," Utter said. "While it would be nice to have a facility in the future, grooming a dog in their own home helps to ease their anxieties. It certainly makes my job easier because they're relaxed and tend to trust me more."
Utter's services are fully inclusive. When you book with them, you book a complete grooming package, which includes a bath, 15 minutes of brushing, your desired haircut and more.
https://doggroomingbystar.webs.com/
Rashida Sawyer Bakery
Sawyer family
From the 1980s through the 1990s, Loraine Rashida Sawyer ran a small bakery, catering to the Ithaca Farmers' Market before stopping to raise her family.
Meanwhile, KC Sawyer, her son, has traveled all over the country trying hundreds of delectable desserts, but nothing could compare to the taste of her recipes. So in 2018, Sawyer gathered his family together as a means to share his mother's recipes with the world. They started with a small virtual bakery business, which was a huge benefit during the pandemic.
In August 2021, with the assistance of his family, Sawyer opened up Rashida Sawyer Bakery at 110 W. Green St.
"We have the makeness of a strong team," Sawyer said. "We're close and connected, each with a different skill set, so it gives us a greater degree to work through things."
Sawyer wants the Ithaca area to know that Rashida Sawyer Bakery is "Sawyer-style."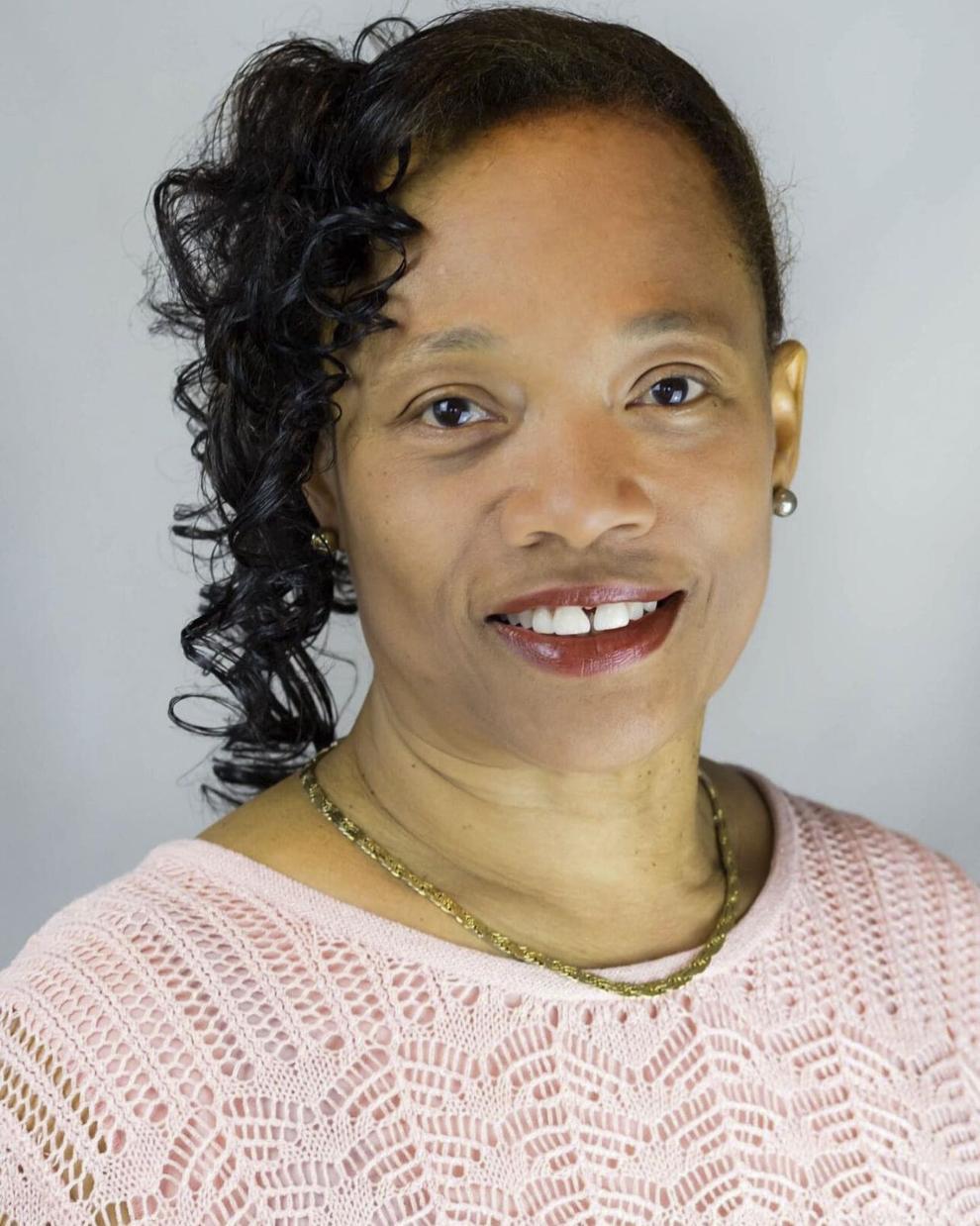 "We make what the Sawyers like, which is southern and soul, deeply rooted in our culture," Sawyer said. "We hope that customers will learn to appreciate our taste. We're welcoming you into our kitchen. That's what you can expect."
View their website at: https://rashidasawyer.com/
Rootwork Herbals
Amanda David
Amanda David first discovered herbalism years ago. She found that most plants have medicinal properties and yearned to find out more.
"Plant medicine goes beyond the physical realm," David said. "There are plants that can relieve symptoms, but there are also ones that can help to heal spiritual and mental health."
David started People's Medicine School at Rootwork Herbals as an initiative to make plant medicine more accessible. In her lessons, she aims to teach students that people can form relationships with plants.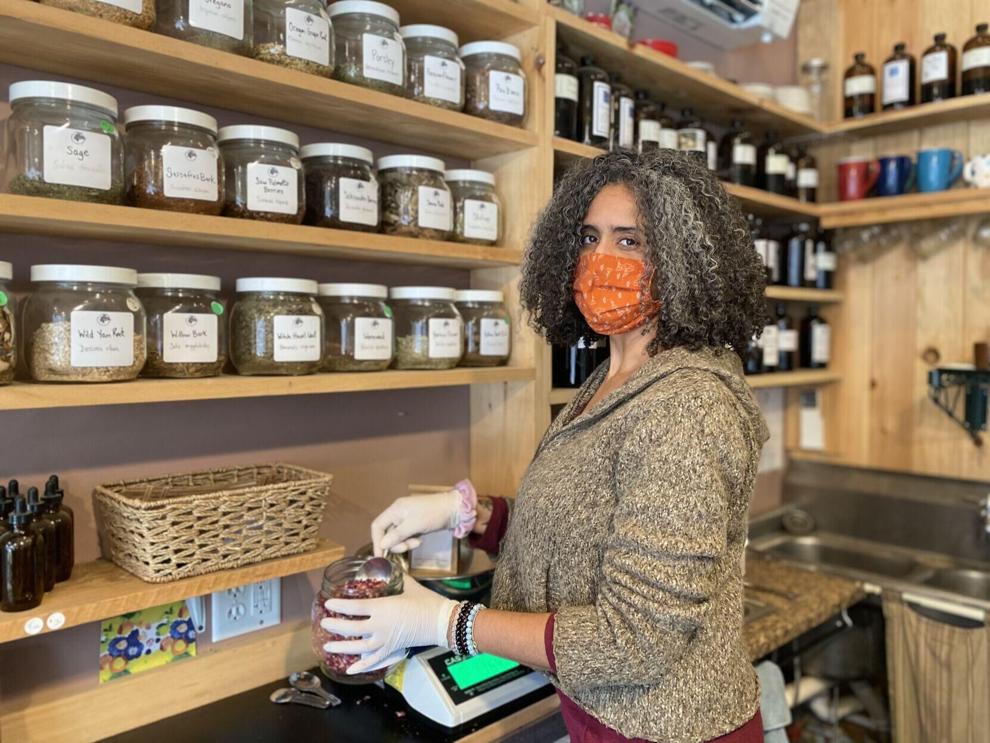 "More than anything else, I want people to reclaim herbal medicine," David said. "Ithaca has an abundance of plant life and everyone has the right to explore it."
David also facilitates the Jane Minor BIPOC Community Medicine Garden, which is located in Brooktondale, New York, at 40 Burns Rd. This garden brings people of color together in a communal space that offers healing. The garden features a free herbal medicine cabinet, as well as other goodies for visitors.
Rootwork Herbals is located at 118 W. Green St. You can view her website at: https://www.rootworkherbals.com/
The Learning Farm
Christa Nuñez
Christa Nuñez started the Learning Farm to enrich her children's growth. She knew that she wanted to raise her family with healthy eating habits and learned along the way that other people were similarly interested.
At the Learning Farm, Nuñez teaches that everyone has a home in nature and that they belong in green spaces.
"I try to remind students that their relationships with plants and the earth will help to protect the planet," Nuñez said. "My students study nature in order to inspire art, but their interactions with plants also help them strengthen their skills in math and science. We foster intellectual growth here."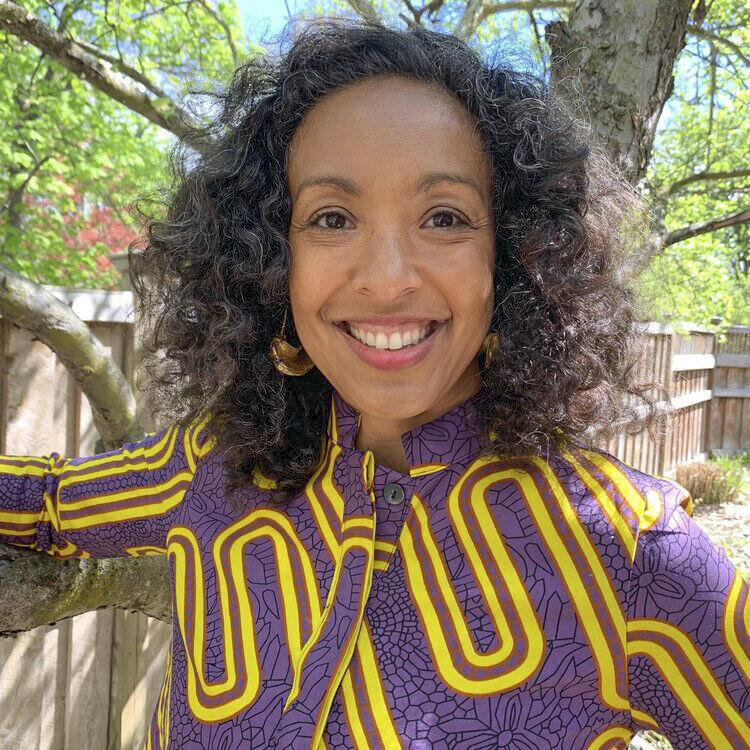 Nuñez also runs Khuba International, a non-profit organization that provides land access for families with disadvantaged backgrounds. With their allotted land, families can learn to grow their own food and businesses in an equitable way.
Nuñez encourages all landowners interested in the Khuba initiative to email [email protected].
The Learning Farm is located at 272 Enfield Falls Rd. Learn more at https://thelearningfarmjuicery.org/ and https://khubainternational.org/
Via's Cookies
Olivia Carpenter
Olivia Carpenter has been baking cookies since her freshman year of high school. Now in her final semester at Ithaca College, Carpenter finds pride in that she still uses her original recipe.
Carpenter opened Via's Cookies in January 2021 and has seen exponential growth in her first year of business. She draws great inspiration from Emmy's Organics, a company founded by Samantha Abrams in 2008. Carpenter admires what Abrams has accomplished and wants to follow in their footsteps when it comes to planning the future of Via's Cookies. She's already started by incorporating traditional, vegan, and gluten-free options.
Carpenter ultimately opened Via's Cookies so that she could play a role in helping minority groups escape what she calls the "shackles of capitalism."
"I want to use my business to help others from where I am," Carpenter said. "I know first-hand of the financial struggles that minorities face. I learned early on that you can choose to make a difference at any point in your life. Here I am, hoping that one day I can use Via's Cookies to supply grants to underprivileged students."
Carpenter has already started this initiative, as 5% of all orders are donated to struggling minority students.
Via's Cookies can be ordered in bulk online, or found locally at Ithaca Bakery, GreenStar, and the Trumansburg Farmers' Market.
Learn more at https://viascookies.com/pages/home
For a more comprehensive list of Black-owned businesses in the Ithaca area, refer to the Business Leaders of Colors website.
https://www.businessleadersofcolors.com/black-business-owners-1
In the wake of COVID-19, there has been a strong initiative to support Black-owned businesses. Black business owners were disproportionately affected by the financial burdens of the pandemic and were forced to shut down more often than white business owners.
But supporting Black-owned businesses is not a trend in the way the some have perpetuated it. It's a lifestyle, with the simple goal of shifting consumer habits for the better.
"A note to end on," KC Sawyer from Rashida Sawyer Bakery said. "We're business owners like any other trying to advertise what we offer. Don't support us just because we're Black. Support us because our missions align with your values and, more importantly, because our services satisfy your needs."